Scientific name: Capsicum annuum.
Product characteristics:
Its flavor is delicate and fruity,
reminiscent of a fresh pepper
with reasonable spiciness.
Red pepper, ready to harvest.
We are producer and exporter of Laobasco and ingredients of Laos origin. We have developed a range of high-quality organic and conventional products for delicatessen and food industry wholesalers.
The term pepper is a vernacular name designating the fruit of five species of plants of the Capsicum genus of the Solanaceae family, including Capsicum annuum.
Like all peppers, its main interest lies in the action of capsaicin. The latter, while globally increasing the so-called basal metabolism, has important antioxidant properties.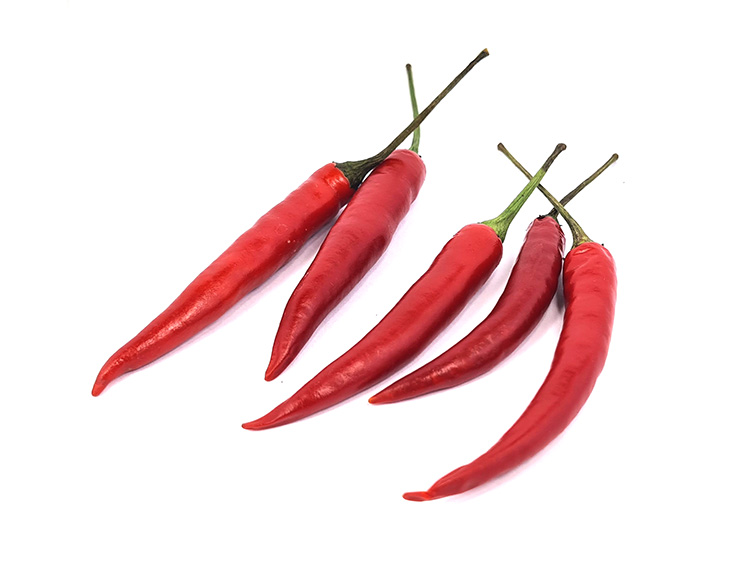 Laobasco is a "Made in Laos" genuine pepper sauce, it can be integrated in a very large variety of food, drinks and dishes.
We use a local red pepper variety, grown by selected farmers and process it in our food grade facility in Laos.
Be creative and combine it with your favorite dressings.
We work for the Highest Products Quality
As a producer of organic, conventionally farmed and Fairtrade hibiscus in Laos, we have developed strict management and quality control procedures specific to each raw material, in order to ensure the safety of our finished products and satisfy international standards.
© 2023 MAI SAVANH LAO. All Rights Reserved