SACHA INCHI
or Inca-peanut
Scientific name: Plukenetia volubilis L.
Product characteristics:
The taste of Sacha inchi is between that of peanut and sesame with the
sweetness of almond. The nut produces some astringency due to the
tanning of proteins.
Fully mature Sacha Inchi, ready to harvest.
We are producer and exporter of Sacha Inchi and ingredients of Laos origin.
We have developed a range of high-quality organic and conventional products for delicatessen and food industry wholesalers.

"Mountain Almond" or "Incas Peanut", Sacha Inchi is a seed native to Peru, perfectly acclimatized in Laos and thrives in the mountains. Sacha Inchi (Plukenetia volubilis) is a liana that can reach 6 m and more. Seeds contain 42% oil and 25% protein. Sacha Inchi oil is one of the richest natural products in Polyunsaturated Fatty Acids (92% PUFA and Mono unsaturated):

• 48% α-linolenic acid (Ω 3)
• 35% linoleic acid (Ω 6)
• 9% oleic acid (Ω 9)

This oil contains Vitamin A and its richness in Vitamin E (240mg/100g) prevents rancidity.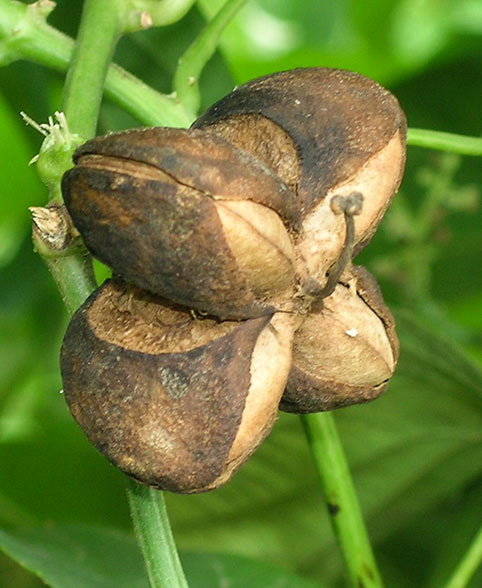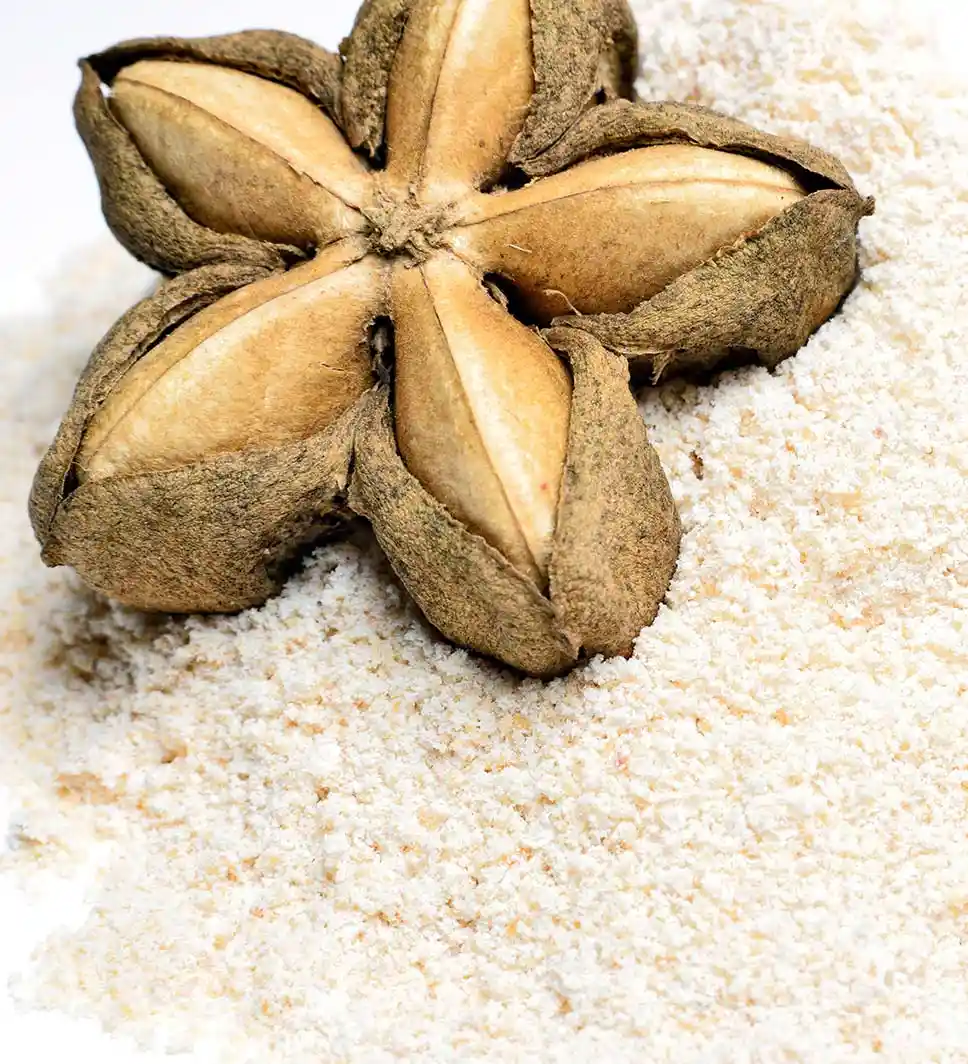 A diet rich in omega 3 helps to prevent and protect the body from cardiovascular and inflammatory diseases.

Vitamin A plays an important role in the regeneration of the skin and Vitamin E has beneficial effects on cholesterol levels.

The oil and proteins are highly digestible and are ideal for vegetarians and a perfect substitute for fish oils. Sacha Inchi is a "healthy food" that can be used in many recipes and preparations.
We work for the Highest Products Quality
As a producer of organic, conventionally farmed, and Fairtrade Sacha Inchi in Laos, we have developed strict management and quality control procedures specific to each raw material, in order to ensure the safety of our finished products and satisfy international standards.
Sacha Inchi Oil is the result of the cold pressing of shelled raw Sacha Inchi seeds. It is a vegetable oil with a very high content of Omega 3, 6, and 9 (up to 92%).

USES:
• As a flavour enhancer in salads, pasta or other dishes.
• As a healthy and nutritious addition to any recipe, thanks to its high contentof omega-3, 6 and 9 (without heating).
Sacha Inchi roasted seeds
These hand-picked seeds are carefully dried, hand sorted then roasted, pruned and sorted once more. This process does not alter their nutritional or taste values.

• Chocolate coated seeds.
• Chouchous (sugar coated)
Sacha Inchi protein powder
Protein Powder is made from only all-natural, carefully grown Sacha Inchi seeds found in the tropical regions of Laos. It is packed at the peak of freshness, ready to be delivered to your doorstep.
Protein Powder has a subtle roasted nut-like aroma, making it an incredibly versatile option for your daily needs or adding to the energy-boosting smoothie of your choice.
Textured Vegan Protein is made from 100% pure, natural Sacha Inchi seeds, grown in the tropical regions of Laos.
When cooked, it takes on a very similar texture to ground meat, and is a staple commodity for the vegan or vegetarian diet. Textured Vegan Protein has virtually no flavor, making it an incredibly versatile option, depending on your eating preferences.
Sacha Inchi butter (paste)
Sacha Inchi paste is the result of crushing roasted Sacha Inchi seeds but without adding any sugar. It is a rich source of unsaturated fats and proteins and is ideal for:
• English creams.
• Ice creams.
Reasons to Love Vita omega-3
• 100% Pure and all natural
• Enhance energy level, focus and
  mindfulness
• Environmentally friendly and
  sustainably sourced
• 7 vials per box
• 4500mg daily dose of Omega 3 fatty
  acid
• BPA free bottle
• Perfect for people on the go
© 2023 MAI SAVANH LAO. All Rights Reserved