The vision of Mai Savanh Lao
The vision of Mai Savanh Lao is to build innovative ways to create sustainable income for farmers and poor rural people to give them and their children a chance for a better future.
Maï Savanh Lao | Spices & Ingredients from Laos
We are producer and exporter of pepper, sacha inchi, hibiscus, solar-dried bananas, and ingredients of Laos origin.
We have developed a range of high-quality organic and conventional products for delicatessen and food industry wholesalers.

Maï Savanh Lao is a fair trade company, WFTO certified
Organic Agriculture Certification Thailand
ACT Organic Company Limited
Certificate No. 65-225
Process and quality assurance
Mai Savanh Lao processes and exports raw products from farm to overseas markets while maintaining high standards of cleaning, sorting, grading, and packing. The company uses natural methods to refine the delicate taste of Bolaven pepper and sun-dries it on specially constructed nets while hand-sorting and grading to ensure only the best corns pass quality control checks.
Discover Our Organic Products:
For the Bolaven Pepper brand we have developed natural methods of refining this delicate spice.

• Bolaven Pepper
• Mack Khen
• Annatto
Protein, fiber, omega-3, all essential amino acids, antioxydant and much more, that's what you can find in our Fair Trade products.

• Oil
• Roasted seeds
• Protein powder
• Textured Vegan Protein
• Butter (paste)
Various hibiscus-based products are all made from fresh calyxes removed from their seeds and processed in different ways for various culinary purposes.

• Snack
• Whole dried calyxes, powder & tea
• Juice, syrup, jam, jelly, puree
• Hibiscus fruit leather
We add no sugar, using only nature's nectar from these golden beauties. We bet you can't eat just one.

• Solar Dried Bananas
• Banana Bars
• Banana fruit leather
How we created a profitable business while feeding hungry kids?
Take a quick look to our video
Snacks4Smiles is a prevention-based program aimed to provide proper nutrition to schoolchildren in Laos, particularly those like six-year-old Lissy who dreams of becoming a doctor but lacks enough nutrients and vitamins in their diets due to the high consumption of starchy and nutrient-deplete sticky rice. The program offers a tailor-made snack bar packed with essential ingredients to help these children achieve their dreams and overcome poverty. With every dollar of profit made, a brighter future is possible for a child in need.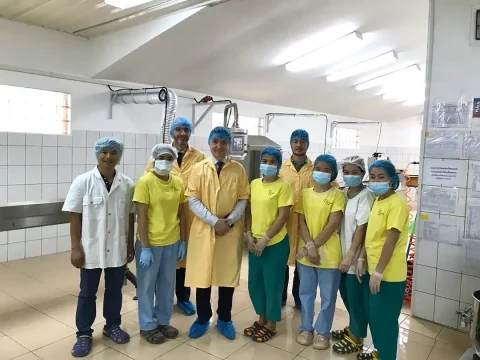 French Senator Olivier Cadic visits Mai Savanh Lao, a social enterprise in Laos working to provide nutritional solutions with the French Research Institute for Development and French Development Agency. The visit highlights the importance of social enterprises and international collaboration in addressing global issues like malnutrition.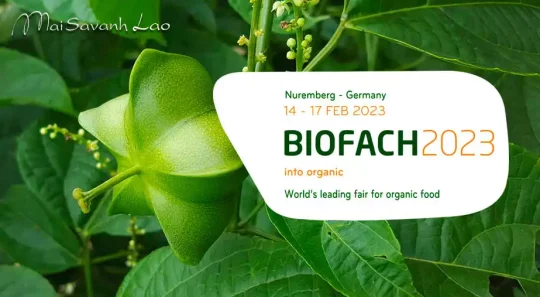 Mai Savanh Lao, the well-known producer and exporter of spices and authentic Laotian products, will be showcasing their exquisite range of products at the upcoming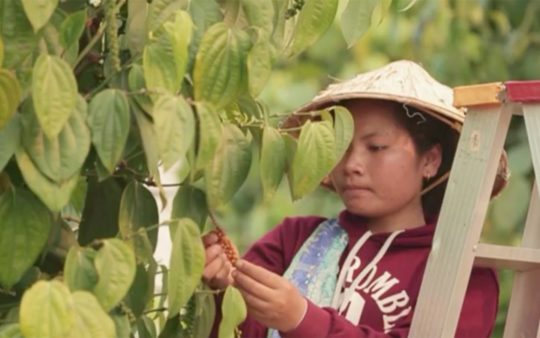 Through a nice report of 52 minutes, broadcast in the show "Between Heaven and Earth" on France 5, you will discover the agricultural areas of
© copyright Mai Savanh 2023