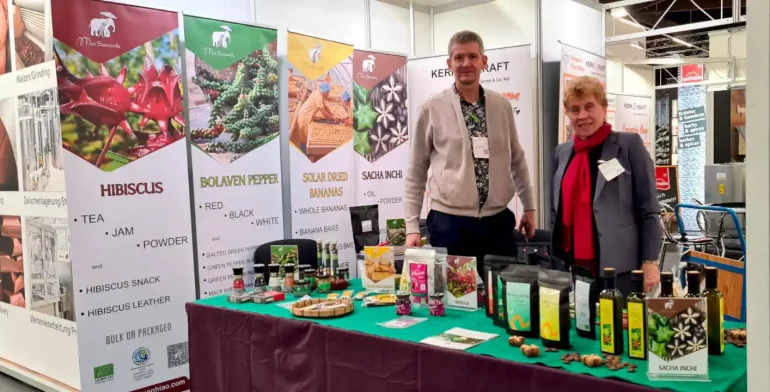 Mai Savanh Lao, the well-known producer and exporter of spices and authentic Laotian products, will be showcasing their exquisite range of products at the upcoming Biofach trade fair in Nuremberg, Germany. The event will take place at hall 9, stand 426, from February 14th to February 17th.
This is an excellent opportunity for food lovers and enthusiasts to experience the unique flavors and tastes of Laos. Mai Savanh Lao's products are made from the highest quality ingredients, carefully selected and processed to preserve their natural flavors and aromas.
Mai Savanh Lao's commitment to sustainable and ethical sourcing is also worth noting. They work closely with local farmers and suppliers to ensure fair trade practices and support the local economy.
If you're attending the Biofach trade fair, make sure to visit Mai Savanh Lao's stand at hall 9, stand 426, and discover their range of spices, sauces, and other authentic Laotian products. Don't miss this opportunity to experience the rich and diverse culinary heritage of Laos